Transforming Earth into Art
Although formally educated as an artist/teacher with my emphasis in ceramics, I spent my entire first career in the printing industry and only in 2017 was able to become a full-time ceramic artist. 
My parallel fascination with archaeology led me to studies at Crow Canyon Archaeology Center with two well-known Pueblo potters, legendary Southwest archaeologist Florence Lister, the archaeology staff of the Center and renowned Southwest ceramic typologist, Stewart Peckham. That had such a visceral impact on my connection with my art that I changed my making method to hand-building in 1990.
But rather than ground or pit firing, as the Pueblo artists prefer, I started firing with the salt-bisque method, later changing to fumed saggar firing, which remains my favorite method today.
Each piece delights me as I gently remove it from the kiln and together we tell the story revealed in its swirls and streaks. Perhaps it's a wild flower from the high-mountain desert landscape surrounding my studio, a hoo-doo from the red rocks canyons, or boiling foam where a volcano poured her lava into the sea. It's my prayer that you'll find your own story in this art transformed from the earth.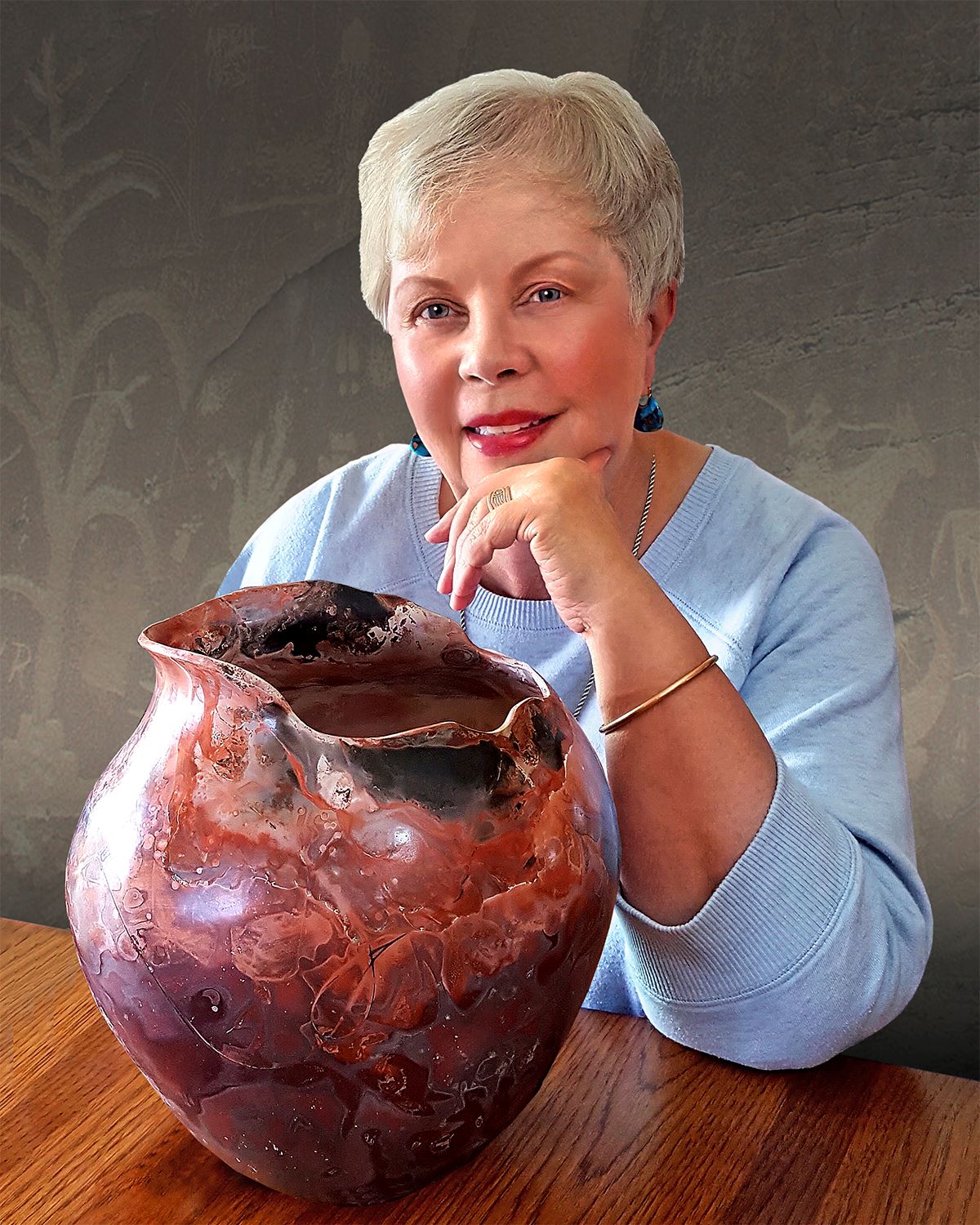 There is something truly miraculous about the transition from the soft, malleability of clay to the ringing hardness of fired work, as if the artist joins forces with nature to create rock.
Add to that, I dig and process my clay by hand from the Laramie Formation, late-Cretaceous period, which dates from about 66 million to 100 million years ago, and I feel like I have truly become part of the mountain geology I so love. God has blessed me with this opportunity, and I hope to fully utilize it!
My work is available at Quiller Gallery in Creede, Colorado and my studio, Bristlecone Pottery, in Bull Shoals, Arkansas. New Please contact me if you are interested in purchasing a piece or commissioning art to fit your space.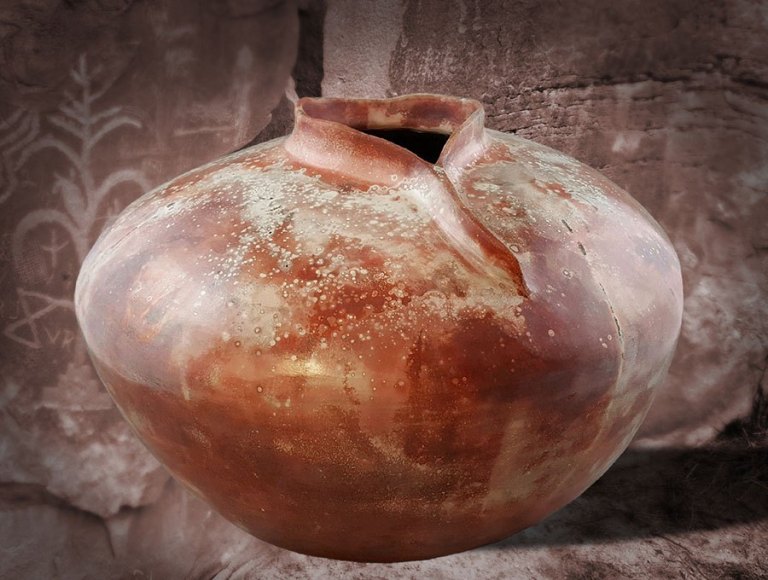 Inquire
Please contact me if you are interested in purchasing a piece or commissioning art to fit your space.